Novel ways to practise your Dutch: extra activities intermediate
For students with an A2 or B1 + level we organize various extra activities. We'll let you know during the course what the activities are. There are a range of themed evenings, cooking evenings, Sinterklaas evening (Saint Nicholas), Christmas drinks, summer tuinfeest (garden party) and many more surprises. All activities will be carried out at ITHA: Mathenesserlaan 253 Rotterdam
Architectural bike tour
A lesson on architecture in Rotterdam, including a bicycle tour is one of our regular activities. On a pre-agreed Saturday we organise a seminar and a bicycle tour for all our ITHA students from level A2 in cooperation with a Rotterdam based architect.
Date: on a Saturday in consultation.
Time: 11.00 [TBC]
Fee: for the lesson incl. bike tour and coffee € 45,--
We start the lesson with a presentation of the buildings and you will receive a practical glossary with a translation in English and Dutch. We leave at 13.00 by bike to the various locations. Which ones? That is a surprise! The bike tour takes at least 1.5 hours. Want to join? Please fill in the enrollment form.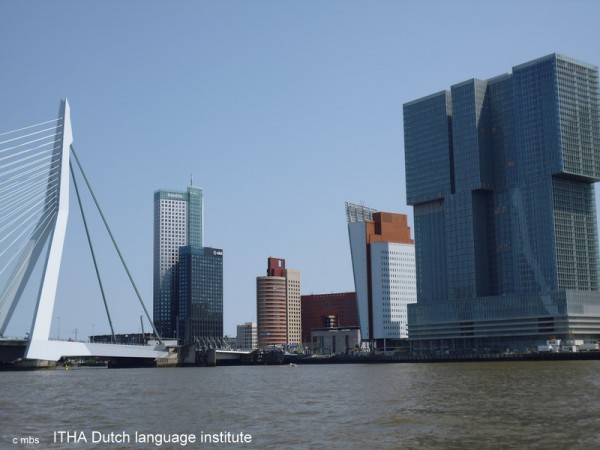 enroll for the bike tour Contact us for more activities