Day Courses Beginners Intensive 1 en 2 (A0 -A2)
If you wish to learn Dutch efficiently in a short time you can choose between a 3 or 2 week small group course.
We call them Summer or Winter programmes . The 3 week course has no lessons on Fridays. The 2 week day course is quite demanding with 5 mornings a week.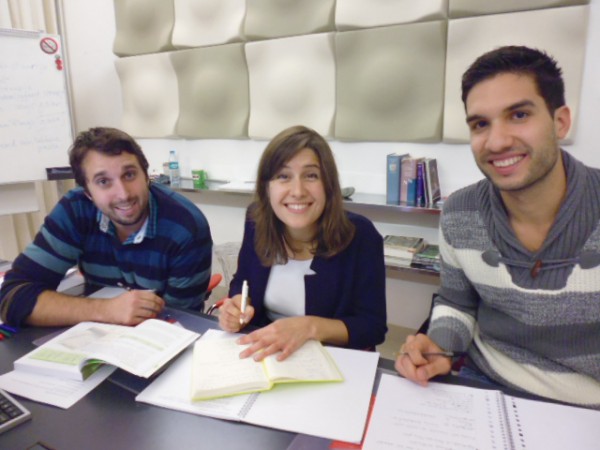 Intensive 3 week Winter/Summer Course (A1++)
This course is for the student who wants to learn a lot in a short period of time. 4 to 5 hours study time per day is recommended. Lessons are in the mornings excluding Friday. The afternoons or evenings you would need to learn new words and make the assignments for the lesson next day.
In this course no fieldtrips and excursions. Our focus is on studying in a very intensive way.
The teaching atmosphere will be informal and you will feel comfortable right from the start. A variety of activities and teaching formats will lead you to understanding the structure of the Dutch language and this ensures that you will speak Dutch correctly right from the start. You will also work with other students on assignments.
This lively course rewards your commitment with well-grounded elementary Dutch.
You will have the confidence and capabilities needed to start communicating in Dutch with the Dutch.
You also will have better insight in Dutch society and the culture, as well as typical Dutch communication in formal and informal situations.
You will finish the course with a written and oral test which can lead to a certificate qualifying up to A-1++ .
For enrolment no knowledge of Dutch required. This course is for students with an advanced educational background ( BA +). Instruction language: English.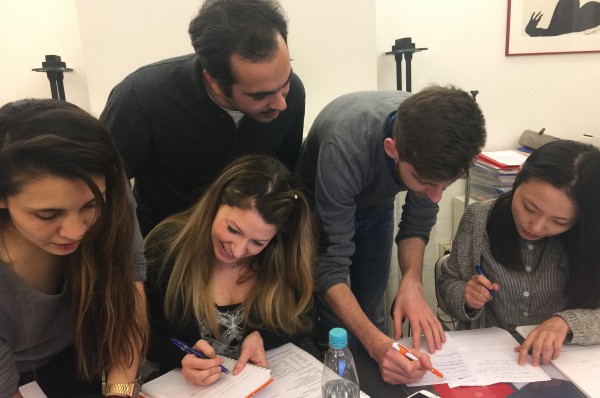 Schedule Intensive 3 week Course Dutch
course dates Intensive 3 week Winter/Summer Course (group size 6 to 9 max)
January 15 to January 31: formula 5/4/3
February 5 to February 21: formula 5/4/3
February 22 to March 9: formula 2/5/5
April 23 to May 9 : formula 3/5/4
July 2 to July 18 : formula 5/4/3
July 24 to August 8 : formula 4/5/3
August 20 to September 5
lesson time:
Monday to Thursday 09:00-12:00;
formula 5/ 4/ 3 : first week five days, second week 4 days, third week 3 days
fee:
€795,-
ITHA-exercise book incl. hand outs: €35,-; app: €20,-
Intensive 2 week High Pressure Course (A1++)
Content wise similar to the 3 week course but at a higher pace. The group size is smaller, 4 to max 6 persons and it is Monday to Friday.
It is for students with a feeling for languages and little time to spare. 100% Attendance of the lessons is desired. An intake interview for this 2 week course is required.
A demanding programme but you will have enough time for a private life such as dinner at home and socialising.
Schedule Intensive 2 week High Pressure Course
course dates intensive 2 week course ( group size 4 to 6 max)
February 26 to March 9
April 30 to May 14 ( May 10 no class)
lesson time:
Monday to Friday 9:00- 1200 or 13.00 -16.00
fee:
€ 850,- lesson materials ITHA- book €35,- + app €20,-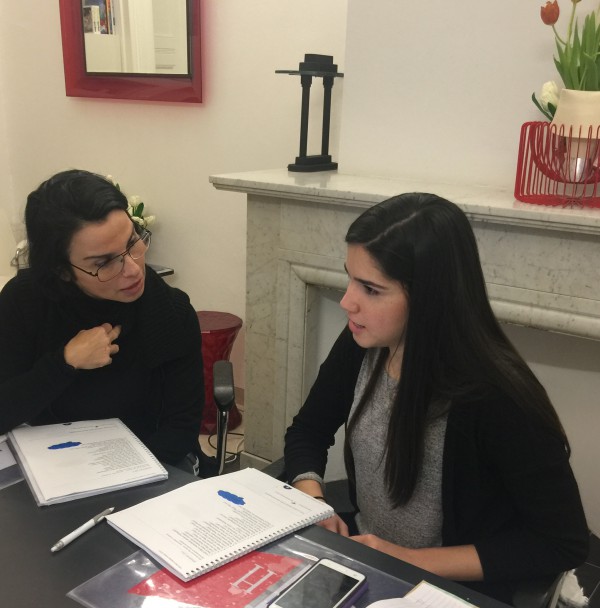 Intensive 9 day Course Dutch part 2 (A1++ A2)
In this intensive day course you continue on from the Beginners 1 level up to A2 . Lots of assignments and presentations to develop your speaking skills.
Students who developed their Dutch elsewhere are welcome to participate in the Beginners-2 course at A++ . Please contact us to check if your level matches the admission requirements.
Schedule Intensive 9 day Course Dutch part 2
course dates Beginners part 2, day course
2018:
January 10 to January 31
February 7 to February 26
March 5 to March 23
lesson time:
(days to be set in consultation) 13:00 to 15:00
9 meetings in three weeks / one extra meeting for certificates and drinks
fee:
€ 475,- + € 35,- lesson materials and hand outs
excl. book first course beginners 1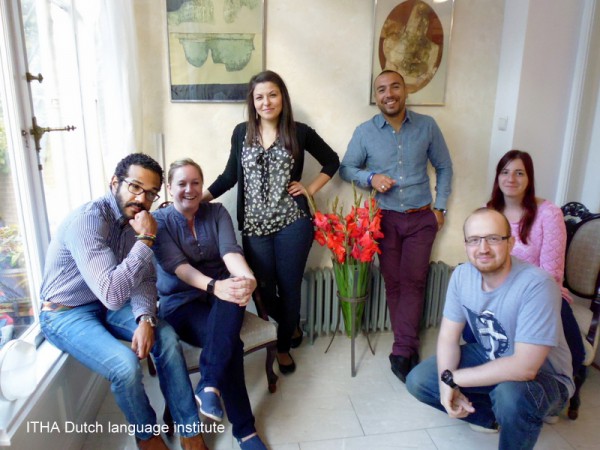 Application form Do you have a question or you like to make an appointment? Please ask.